Mother's Day is just around the corner, and we have plenty of unique gift ideas for any Mom with the camping bug!
Camper's Daily Log
Especially if your mother is a frequent traveler, the camper's daily log can be a great way to keep track of exemplary RV campgrounds and camping experiences, including fun memories with the family.
Removable State Stickers!
This conversation starter is a great way to help your Mom show off the states she's visited during her RV travels. Challenge her to hit all 50 states, and promise to join her on a trip or two!
Camco Zero Gravity Wide Recliner
Moms tend to spend a lot of time on their feet, which makes the Zero Gravity Wide Recliner a great gift to encourage Mom to sit down, relax and enjoy the great outdoors!
Reversible "Home Is Where We Park It" Camping Mat

We love this adorable "Home Is Where We Park It" reversible camping mat as gift for the Mom who can't get enough RVing!

Give your Mom an experience she won't forget at the award-winning Lazydays RV Resort in Tampa. Book your visit during an event weekend, or choose a time when the whole family can come and enjoy some special time together.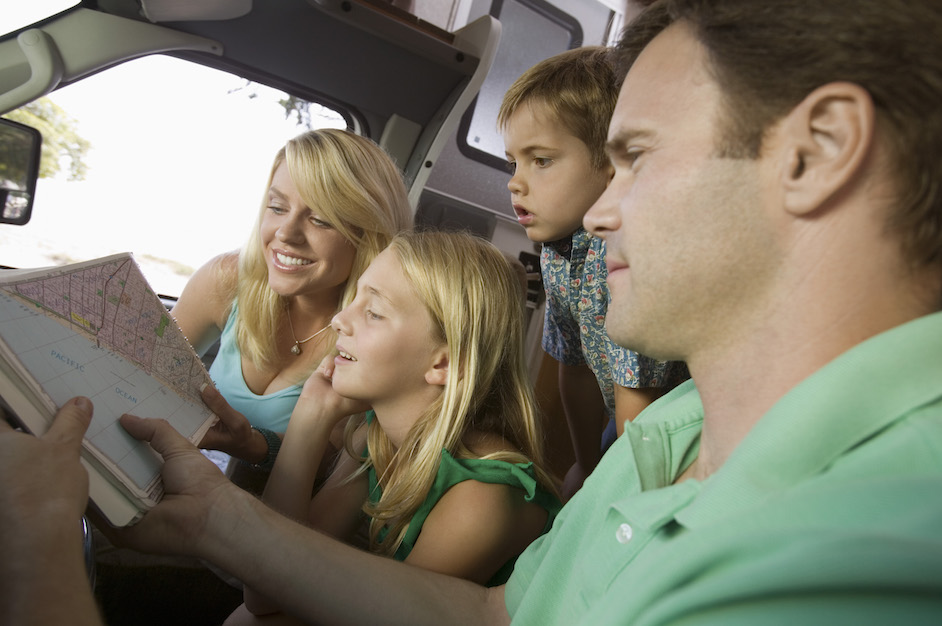 Give your Mom a unique travel experience by renting an RV from a Lazydays location in Tampa, Arizona or Colorado. Try out a new model or book a floorplan that will fit the whole family and enjoy quality time together with the ones you love!
Don't see what you need, check out Lazydays RV Accessories & More, where you'll find more than 40,000 RV parts and accessories for your favorite RVer. Enjoy free shipping on items $99 or more and pick out the perfect gift today!