Winter can be tough in many parts of the country, but Florida certainly isn't one of them. With beautiful weather year-round, Florida is the perfect destination for snowbirds looking to head South for the winter. Here are a few places to go and things to do in Florida:
Road trip to Key west
If you want to get as far south as possible for the winter, head down to Key West, the southernmost point in the continental US! Located at the end of the Florida Keys, this island city features great dining, historical sites and museums. The drive isn't too bad either. Route 1 takes you through the entire Keys and destinations like Seven Mile Bridge offer magical views of the ocean. This trip is a must-do for any RVer heading to Florida for the winter.
Visit Tampa
Tampa offers just about everything a snowbird could want: fabulous weather, plenty of outdoor activities, unique nature experiences, and incredible food and drink options. See lions, tigers and more at Big Cat Rescue, catch a movie at the historic Tampa Theatre or stroll along the Tampa Riverwalk, a 2.4 mile stretch of restaurants, museums, and entertainment along the Hillsbourough River. All winter-long there's football in the sun at a Buccaneers game, and snowbirds who miss the cold can catch a hockey game with the Tampa Bay Lightning.
While in town, make sure to stop by Lazydays RV of Tampa, the world's largest RV dealership! Our Tampa location has everything an RVer needs, including the nation's largest selection of new and pre-owned RVs, our expert service department, the nation's largest RV accessories store and a 300-site RV resort! The Lazydays RV Resort is the perfect stop on an RV vacation and combines the fun of living in an RV with world-class amenities and great events.
Relax by the lake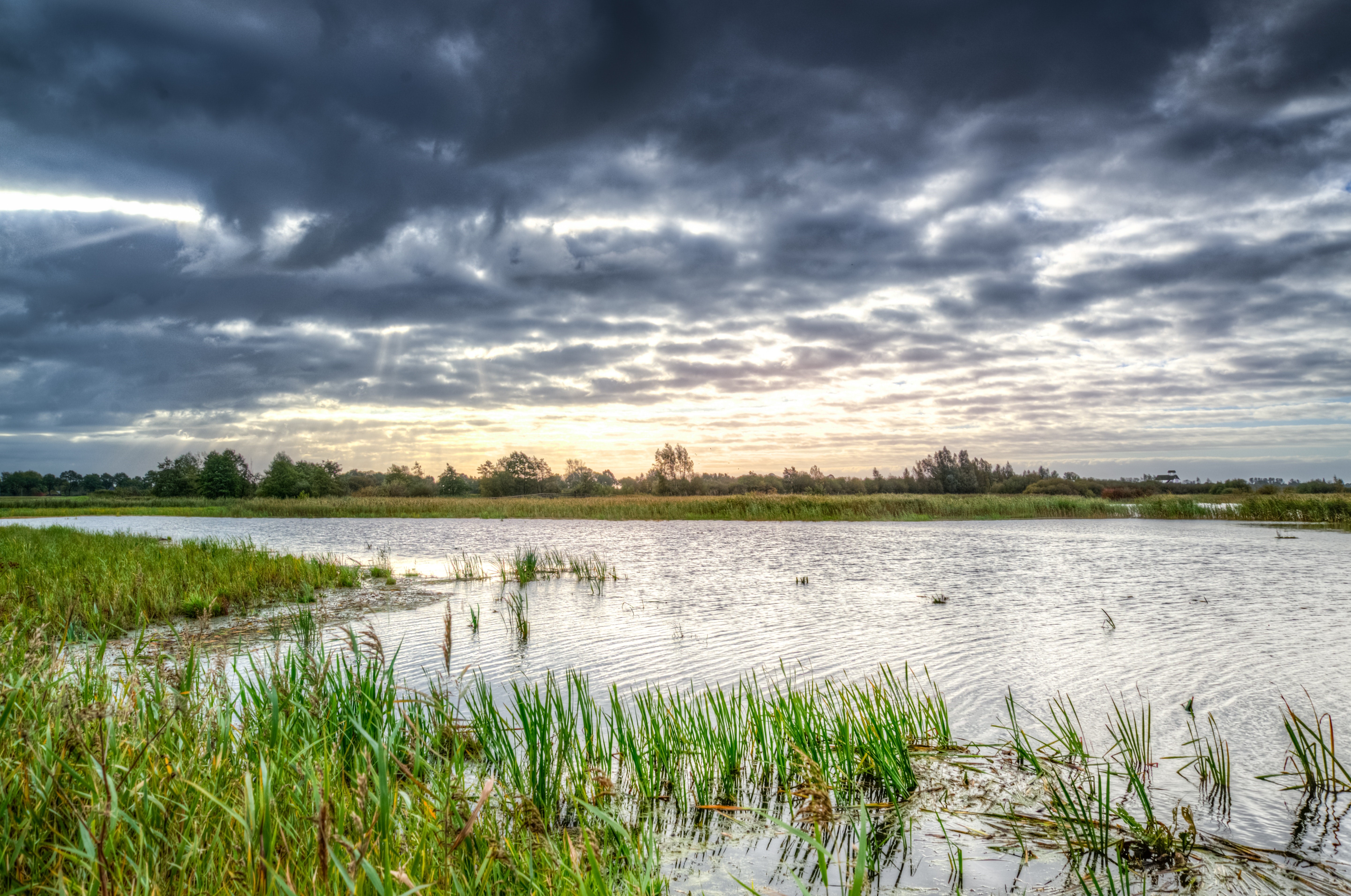 Florida is surrounded by the ocean on three sides, but did you know it has an "inland sea?" At 700 square miles, Lake Okeechobe is the 2nd largest freshwater lake in the United States. It offers a classic-Florida vacation that perfectly balances nature's wonders with modern amenities. The lake has everything, including freshwater fishing, hiking, boating, golf and a battlefield located in a historic state park. Lake Okeechobee also features one of the best snowbird RV parks in Florida, the Silver Palms Resort. Lazydays Crown Club members are eligible to enjoy a complimentary 3-night stay at this amazing resort.
As a destination for snowbirds to flock to during the winter, it doesn't get much better than Florida. 663 miles of beaches, 11,000 miles of rivers, streams and water ways and approximately 4,500 islands larger than 10 acres; the Sunshine State is a nature-lover's paradise. Bustling cities like Miami, Tampa, and Orlando offer word-class dining, entertainment and attractions to keep you busy all winter. As an added bonus, Lazydays RV of Tampa has everything an RVer could want!