At Lazydays RV, we understand that trip planning takes time and effort that people don't always have, which is why we're designing the route for you! Our Florida trip itinerary offers a variety of destination and activity suggestions for every type of traveler. Whether you decide to follow our exact itinerary or pick and choose the destinations that pique your interest, you'll want to explore as much of Florida as possible!
Start your trip in tampa
We may be biased, but Tampa is the perfect place to begin your road trip. You'll have the chance to shop Lazydays RV Accessories & More for last-minute camping gear, service your RV, browse new and used models for sale, and stay at our award-winning RV Resort.
And you'll only be a short drive away from the bustling culture of Tampa Bay. Music lovers can enjoy live music during the Sunset Music Festival in May. Foodies and craft beer enthusiasts will find plenty of breweries and dining options, including festivals like the Cuban Sandwich Festival, Festa Italiana, the 32nd Annual Best of Tampa Bay, and the Tampa Bay Margarita Festival. Take in the arts at the Tampa Museum of Art, The Dali Museum or The Museum of Fine Arts. Visit Busch Gardens, Clearwater Marine Aquarium (home of Dolphin Tale's Winter) or Lowry Park Zoo. Catch a Buccaneers, Tampa Bay Rays, Tampa Yankees or Tampa Bay Rowdies game. Test your luck at the Hard Rock Casino or soak up the sun at one of the many beautiful beaches nearby.
First Stop: Orlando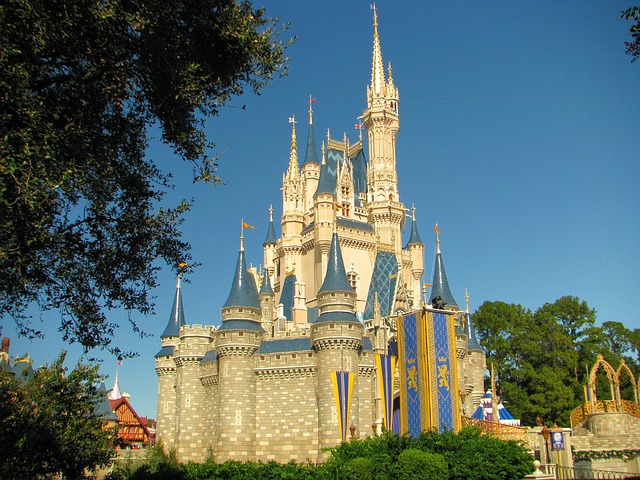 There's more to Orlando than Disney World, but we can't recommend Orlando without recommending Disney. If you have young kids, you'll want to spend a few days at Disney's Fort Wilderness, a picturesque RV resort and campground with fully equipped campsites, a pool, Disney Water Transportation and plenty of recreation options, including archery, pony rides, kayak rentals and more!
Not much for theme parks? Enjoy beautiful eco-tours, birding, hiking, fishing and kayaking, tee up for 18 rounds of golf, or absorb some culture at one of Orlando's many museums and theaters.
Next Stop: St. augustine
If you're interested in U.S. History, you'll have to stop in St. Augustine, the nation's oldest city! We recommend you take some time to explore the view from the St. Augustine Lighthouse, visit Colonial Quarter in the historic district and drink from the world-famous Fountain of Youth.
In addition to its rich cultural history, there are plenty of outdoors activities, including hiking, golfing, fishing, horseback riding, boating and more! Depending on when you visit, you can even attend one of their many cultural festivals, like the Romanza Festivale of the Arts in May, which includes folk music, living history events, dance concerts, live theater and more.
Next Stop: Okefenokee
Nature lovers of all ages will fall in love with Okefenokee National Wildlife Refuge. While the refuge is technically in Georgia, the Okefenokee swamp extends from Florida into Georgia and is home to creatures like black bears, egrets, cranes, tortoises, alligators and other reptiles Hop on a daytime or overnight canoe trip, take some time to hunt and fish and catch some great photos of nature's beauty.
When you get back to the RV campground, practice your culinary skills with a dinner cooked over the campfire, share stories with the other RVers staying at your campground, while immersing yourself in the great outdoors.
Final Stop: Ocala National Forest
Ocala National Forest is the southernmost forest in the continental United States, and it offers an array of amazing activities for RV travelers, campers, and other wildlife lovers. We recommend you cool off by going swimming in one of 600 lakes, rivers and springs in the forest. If you're feeling adventurous, you can even snorkel or dive in one of the three first-magnitude springs.
In addition to hiking the many beautiful trails, you'll also want to explore the water with a canoe or kayak to get the full experience. Once you get back to the RV campground at the end of the day, you should be ready for a full night of deep sleep!
Be sure to bookmark the Lazydays RV Lifestyle Blog for more itineraries and trip planning ideas, RV recipes, RV service tips and more!