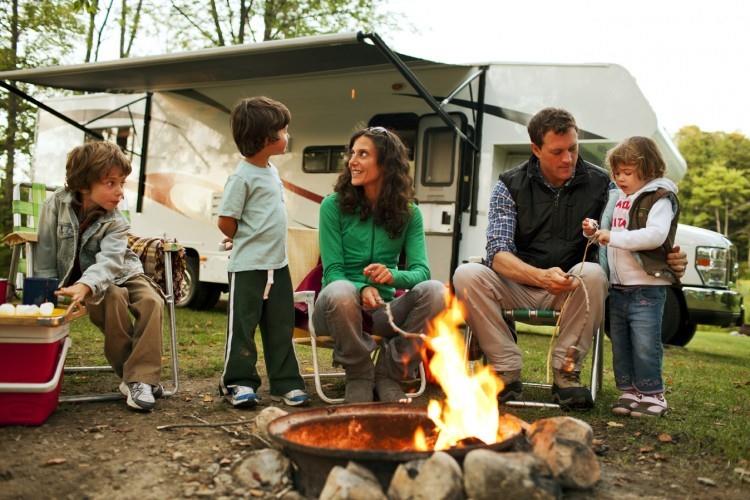 Lazydays RV is happy to reassure you that there is still plenty of time to plan an incredible RV vacation! For first-time RVers or those still getting the hang of the RV lifestyle, here some tips for a spring break RV vacation the whole family will love:
1: DON'T HAVE AN RV? LAZYDAYS HAS YOU COVERED!
If you've never been on an RV vacation before, Lazydays RV is here to help you every step of the way. For starters, we'll help you determine what kind of RV would be best for your trip. If you will be traveling with a large group, a Class A can sleep up to 8 people and brings all the comforts of home on the road. If you're a smaller family and have a large SUV or truck that can pull at least 8,000 pounds, a travel trailer should do the trick. Finally, visit one of our locations in Denver, or Loveland, Colorado to get started on your RV rental!
2: CHOOSE YOUR RV VACATION DESTINATION
One of the best parts about planning an RV vacation is choosing your RV vacation destination because the possibilities are endless! Renting with Lazydays RV gives you access to hundreds of RV-friendly KOA campsites nationwide, and every Thousand Trails and Encore RV Resort!
If you're renting at Lazydays RV Denver or Loveland, you can head to Rocky Mountain National Park or one of the mountain resorts like Keystone or Breckenridge, or even head west towards Arches National Park in Utah or Yellowstone in Wyoming.
For additional help planning your next RV vacation, check out Lazydays RV's trip planning services.
3: WHAT TO DO AND WHAT TO BRING
With the Rocky Mountains, Yosemite and the Grand Canyon all within a day's drive of the Denver area you can enjoy the full spring break RV camping experience. There are plenty of family activities to enjoy, including hiking, fishing, bike riding, and more.
Whether you're RV camping or staying at an RV resort this spring break, check out our list of essential items for your next RV trip. Lazydays RV also offers kitchen, linen, and outdoor supply packages as a part of our trip planning service.
Reserve your RV rental online or contact our rental offices at Lazydays RV Denver, or Loveland! For more RV road trip ideas and tips, check out our blog.