Results: 3 Found
Stock #: 21086974

Tampa, FL
Available Pre-Owned

60,000 mi
42 ft 0 in
4 slides
Diesel

Stock #: 21082057

Tampa, FL
Sale Pending Pre-Owned

40 ft 0 in
1 slide
Diesel

Stock #: 21080057

Tampa, FL
Available Pre-Owned

53,969 mi
45 ft 0 in
4 slides
Diesel
---
Lazydays strives to ensure the accuracy of the information provided on this website. However, actual products, programs and services may differ materially from those on this site. All prices listed on this site are subject to change without notice, and do not include tax and licensing fees. All units are subject to prior sale. Product information, technical data, program information, service offerings, photographs and illustrations are intended to be representative examples based on information available at time of posting, and are subject to change without notice. To receive or verify current information, please contact us.
American Coach American Eagle RVs for Sale

Since its inception, American Coach has prioritized innovation and craftsmanship to provide the highest level of luxury to RVers across the country. The American Eagle carries on this illustrious tradition with features including:
Four distinct floorplans
An impeccably designed interior
600HP Cummins engine
King bed
Exterior entertainment center
Washer and dryer
Free-standing dinette
The American Eagle is engineered with the even the finest details in mind so that you'll discover luxury and convenience wherever you look.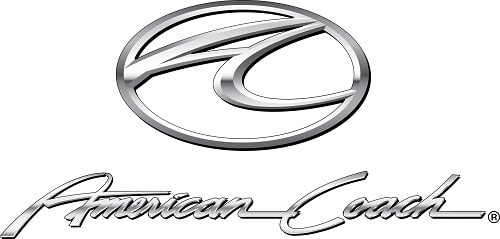 American Coach Eagle models are available now at our Lazydays RV Dealership in Tampa, Florida, where we have the world's largest selection of premier luxury coaches. In fact, in addition to this model, we also carry the American Tradition, American Dream and other new and used American Coach motorhomes.
Purchasing the American Eagle, plus other eligible coaches, at our Tampa location will earn you membership into our exclusive Crown Club. Located at our Florida dealership, Crown Club membership provides access to dedicated overnight sites and RV service bays, as well as chef-prepared meals at the Lazydays Clubhouse and plenty of other luxury amenities. Visit us today at the largest RV dealership in the world to tour the American Coach American Eagle. While you're here, browse our huge selection of RV parts & accessories for your next road trip or stay the night at our award-winning RV Resort.