Become Immersed in Nature while camping in your RV
Rewritten by Joseph Garnett, Jr. - From the Archives
July 26, 2015
Do you recall that old phrase, "mind your P's and Q's"? Well, at Wekiwa Springs State Park, you have to pay attention to the W's and V's. Otherwise, you can quickly find yourself all confused about which direction you are walking or floating.
What causes the confusion is that Wekiwa Springs bubbles and flows into the Wekiwa Springs Run, and then combines with Rock Springs Run forming the Upper Wekiva River. Wekiwa Springs State Park is located in Apopka. However, Wekiva Springs is about three miles away.
Wekiwa Springs State Park. Wekiwa Run. Wekiva River. Wekiwa Springs. Easy to keep straight? Right? Don't worry; it'll make sense later.
You see, the Native American Seminole Indians, who are originally from the Creek nation, moved to the Florida peninsula and gave the spring the name "Wekiwa". It's the Creek word, which means bubbling water. The river was then called "wekiva", which means flowing water. So, if you get it confused, just remember bubbling and flowing water. The park rangers often spend much of their time explaining the history and geography of the w's and v's. But, no matter how mind-boggling it gets trying to remember these central Florida names, only one thing is definitely certain. The water is always crystal clear and shimmers with a glass-like jade reflection of its surroundings.
Wekiwa Springs History
The native Timacuan Indians had already settled the land for centuries by the time Ponce de León's Spanish explorers came. Several hundred years later, the environment continues to look as it did then when the Native Americans hunted the woods and fished the waterways in hollowed canoes.
Bitter wars between the Seminole tribes and American pioneers were fought during the 1800s. The pioneers and Seminoles fought three wars and many skirmishes during the 19th century. However, by the early 1900s, the Seminoles had moved further south. Tourism began to booming in the area. Some prospectors claimed that the mineral waters of Wekiwa Springs were medicinal to lure wealthy northerners. The tourism industry ended. Finally, the land was purchased by the State of Florida in the mid-1900s.
In 1970, Wekiwa State Park officially opened its nearly 8,000 acres for public enjoyment. The cool spring waters have no medicinal value other than helping you relax, rest and feel re-invigorated.
What to Do?
This beautiful park is less than an hour's drive away from some of Florida's most world-famous destinations, like Lazydays RV Resort, in Seffner. Wekiwa Springs is the place to get away from the hustle and bustling crowds in your newly purchase towable RV or motorhome and appreciate the quiet beauty of nature.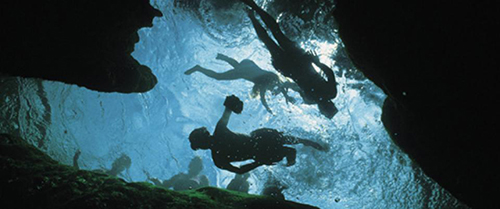 Dive into the cool spring for a swim or simply have a picnic in the sunshine on a blanket.
Visit the Nature Center behind the concession stand to see displays of the park's natural history.
Enjoy a canoe ride and float along the Wekiva River or Rock Springs Run. Canoes can be rented at the park. You can choose to paddle for one-hour or explore on an overnight camping excursion.
There are 13 miles of trails to explore while hiking. Most trails have multiple use, so expect to greet cyclists or someone on horseback.
There is a nine-mile off-road trail for cyclists. And, they can share another eight-mile trail with the horses. Both trails are sandy. So, bring water, a compass and common sense. Rent bicycles at the spring-side concession for $4 per hour or $25 per day.
If you get a permit, fishing in Sand Lake or in the Wekiva River can be a peaceful experience.
What to See
The park is home to many animals including white-tailed deer, gopher tortoises, wild turkeys and Sherman's fox squirrels. Visitors may also encounter black bears and alligators. The park's captivating beauty compels you to step a little closer and appreciate the finer details of nature. You are guaranteed to have some fond memories.
Where to Stay
The camps are well kept, but sandy and narrow. The trees provide a great place for shade. There are some sites in the park where you can still see homes in the distance, while others offer a true back-to-nature appeal.
Hookups: electric (possibly 50-amp) and water
There aren't sewer hookups, but the park does have a dump station.
No Wi-Fi or cable TV
The maximum RV size is 50 feet, if you drive a big rig, there's another public camping option at Kelly Park next door.
Yes, pets are welcome. There's even a place for your horse, too.
Editor's note: The RV Authority welcomes your input. If you have an idea for a blog article or would like to write and submit an article about your RV adventures, please click here to email us your suggestions or questions.