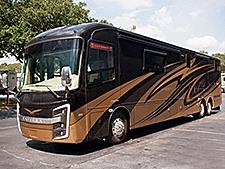 Product Profile
By Joseph Garnett, Jr.
September 5, 2015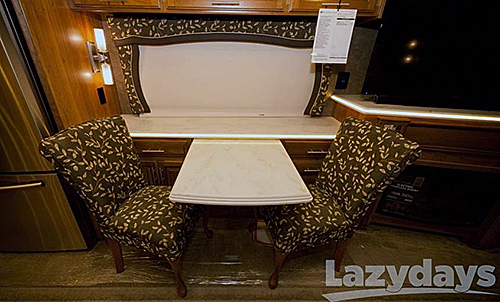 Each year Entegra Coaches continue to match the increased performance of other manufacturers in the RV industry. Known for cutting edge amenities, the luxurious Class A Entegra coaches have the attractions to make many RVers fall in love.
Re-designed Cabin
If you want the best driving experience around, the Entegra Coaches
Necessary Amenities You Didn't Know About
Entegra coaches have always spoiled passengers. Entegra motorhomes show travelers just how stylish RV living can be with all the high-end features like a hidden dishwasher drawer, Bose CineMate digital home theater system and porcelain kitchen tile floors. There're also a signal booster on the HDTV antenna and remote slide-outs, as well.
Driving Comfort
Perched in Ultraleather power adjustable seats, drivers can cruise the road in total style and comfort inside the Entegra coach. Top-quality features like the Spartan Message Center with an LCD display and VIP SmartWheel are among the amenities that make the journey enjoyable.
Check it Out!
Visit our Lazydays Tampa or Tucson Locations to get a better sense of the top-quality features the Entegra coaches have to offer. Log online and schedule an appointment with a sales expert today.
Share Your Experiences With Us
The RV Authority welcomes your input. If you have an idea for a blog article or would like to write and submit an article about your RV adventures, please click here to email us your suggestions or questions.