As Thanksgiving approaches, we're taking a moment to point out some of the amazing RV destinations we're thankful for this holiday season. We hope you'll use this list as travel inspiration when you start planning your upcoming road trips.
Regardless of where you live, visiting Grand Teton National Park certainly earns its place as a top contender on bucket lists across the country. If you stop by our Loveland dealership, you'll be less than an eight-hour-drive away from this majestic national park. Upon arrival, you'll find hikes for every level of hiker, wildlife big and small, world-class fishing, beautiful bike trails and much, much more!
If you haven't had a chance to visit The Rocky Mountains, you'll want to find any opportunity you can to make it a destination. At Rocky Mountain National Park, you'll enjoy breathtaking views, astonishing wildlife, and warm and cold weather activities including skiing, hiking, fishing, mountain biking, camping and more. With our convenient and affordable supply kits, we'll even take care of the packing the essentials so you can focus on enjoying your trip.
Looking to take some time to enjoy the open road? Head to Great Smoky National Park, where you'll find stunning waterfalls, horseback riding tours, scenic hikes and drives, and plenty of camping and picnicking areas. We even offer amazing discounts at a variety of Thousand Trails, Encore RV Resorts and KOA Campgrounds in the area.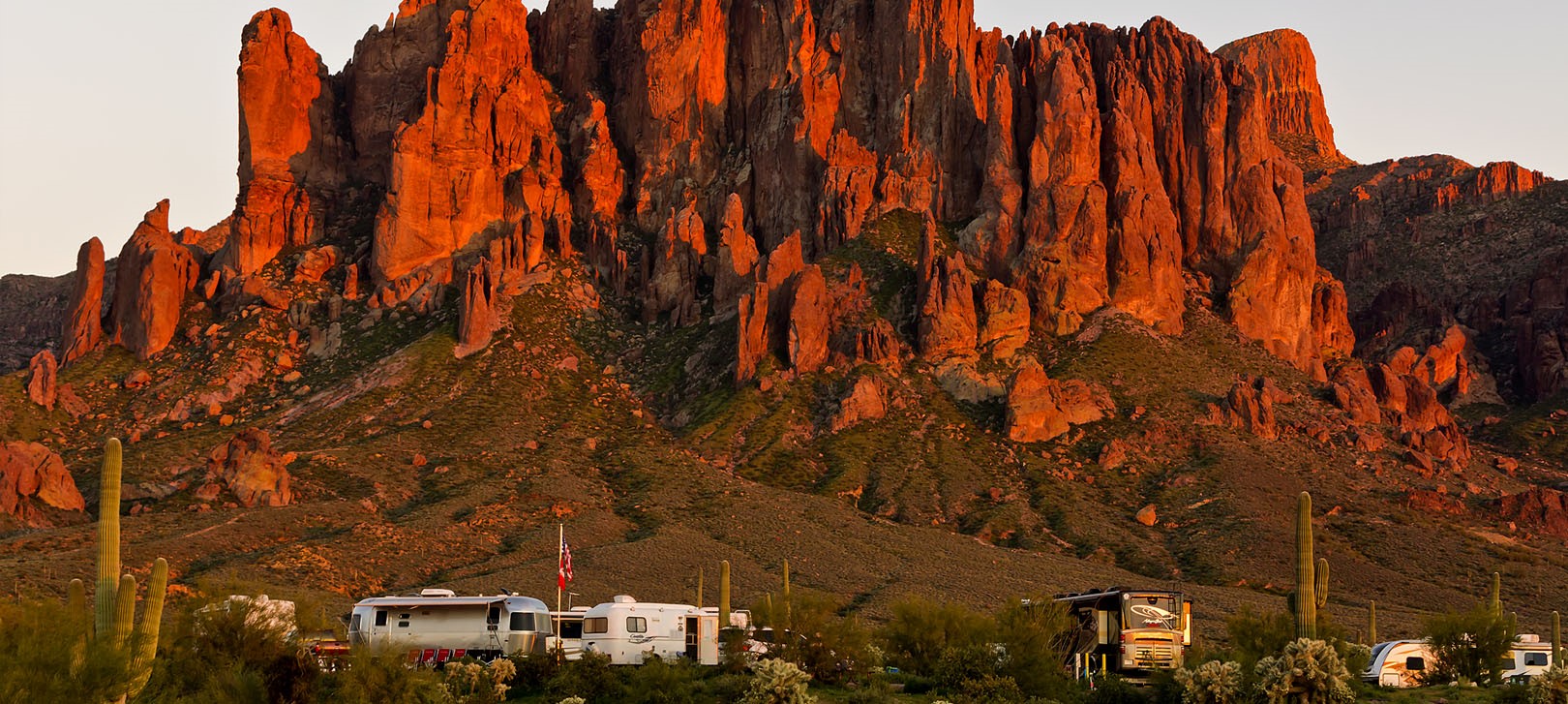 Image Source: AZStateParks.com
While Lost Dutchman State Park might not be as well-known as the other RV destinations on our list, you'll find plenty of outdoor activities, breathtaking views and camping that rivals the more established parks.
Start planning your next RV road trip today, and be sure to follow our Lazydays RV Lifestyle Blog to find even more road trip inspiration for 2018 and beyond!