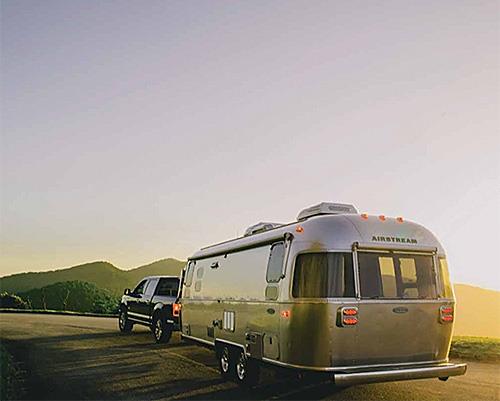 Product Profile
By Joseph Garnett, Jr. - From Airstream
November 20, 2015
The Flying Cloud has been one of Airstream's most popular travel trailers for decades. With more floorplans available than any other model, it's easy to see why the Airstream 2016 Flying Cloud remains is still the first choice: a fit for families, long-term travelers, or weekend wanderers, there's a great chance you can find a Flying Cloud that's perfect for you.
Practical and efficient, the Flying Cloud invites you inside with the flair of modern design. Compared to its "box-shaped" competitors, it'll last longer, require less maintenance, offer better stability when towing, and cost less at the fuel pump.
New floorplans in 2016 feature a U-shaped dinette and bunk beds. But no matter which you choose, you'll have quality and comfort that's uniquely Airstream. The Flying Cloud goes above and beyond to offer travel comfort and convenience on a higher level than you ever dreamed. Choose your style, then float away to your destination.
The 2016 Airstream Flying Cloud is the perfect atmosphere to welcome friends, new and old. The Flying Cloud pairs rich woods and surfaces with contemporary, versatile décors – an inviting environment.
Come See for Yourself
The Flying Cloud ranges in length from 19? to 30?. That versatility makes it a perfect choice for all types of travelers looking for a personal getaway, no matter what life you lead.
If you would like to find the right 2016 Flying Cloud that's right for you, visit our Lazydays Tucson location. Log online to see our complete inventory of various floorplans. Please schedule an appointment with one of our experienced sales experts to help guide you through the selection and purchasing process. Also, learn about the discounts and benefits available that come with you purchase like a $700 Card or Pay No City Sales Taxes.
Share Your Experiences With Us
The RV Authority welcomes your input. If you have an idea for a blog article or would like to write and submit an article about your RV adventures, please click here to email us your suggestions or questions.